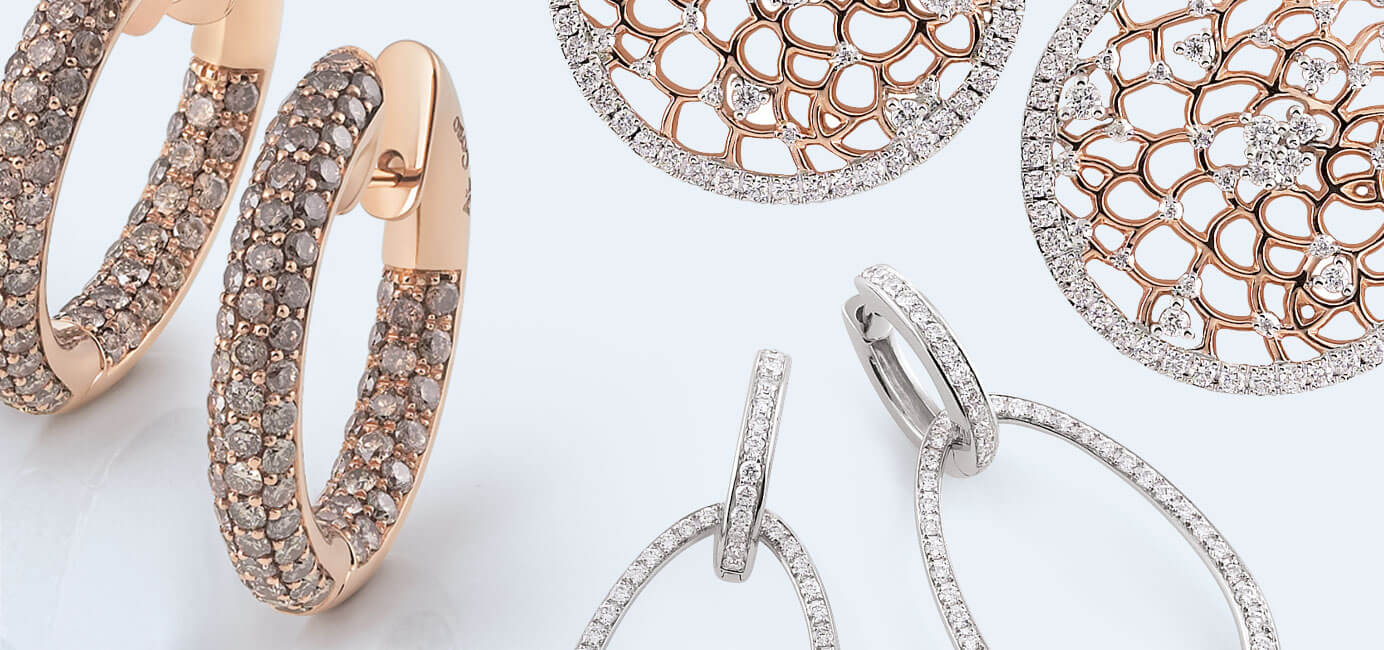 Sparkling Glitter
---
Winter Wonderland
Freshly fallen snow would ordinarily provide the sparkle, but we're catering to the glitter trend with a beautiful sparkle all our own. Especially on Christmas and New Year's Eve, most of us opt for a grand and gala look. After all, who wouldn't want to look even prettier than usual when the holidays arrive? We spend plenty of time choosing the best dress or an elegant jumpsuit. We treat ourselves to a new "little black dress" or an irresistible top to go with our favorite pants. Of course, we mustn't overlook the most beautiful accessories! For example, charming rings, eye-catching necklaces and earrings, or other statement pieces are essential to make a festive look absolutely perfect.
Fortunately, a current trend goes marvelously well with the holiday season. Glitter in every conceivable variation is almost impossible to do without nowadays – whether as part of a wardrobe or as an ensemble of several pieces of jewelry. Of course, noble diamonds sparkle and glitter especially beautifully. They're enchanting eyecatchers on a ring, they're radiant and glowing in jewelry for the ears, and they sparkle on a chain around the neck or on a bracelet around the wrist.
But the loveliest thing about glitter is: we can never have too much of it – for the holidays and throughout the year. A touch of glitter here, a touch of glitter there, and presto: all's right with the world! Even in small doses, a bit of glitter dots the "i" and transforms a cute outfit into a showstopper. Many pieces of jewelry in our collections are perfect for the glittery trend!
Discover selected jewelry highlights and favorite pieces from Al Coro now: