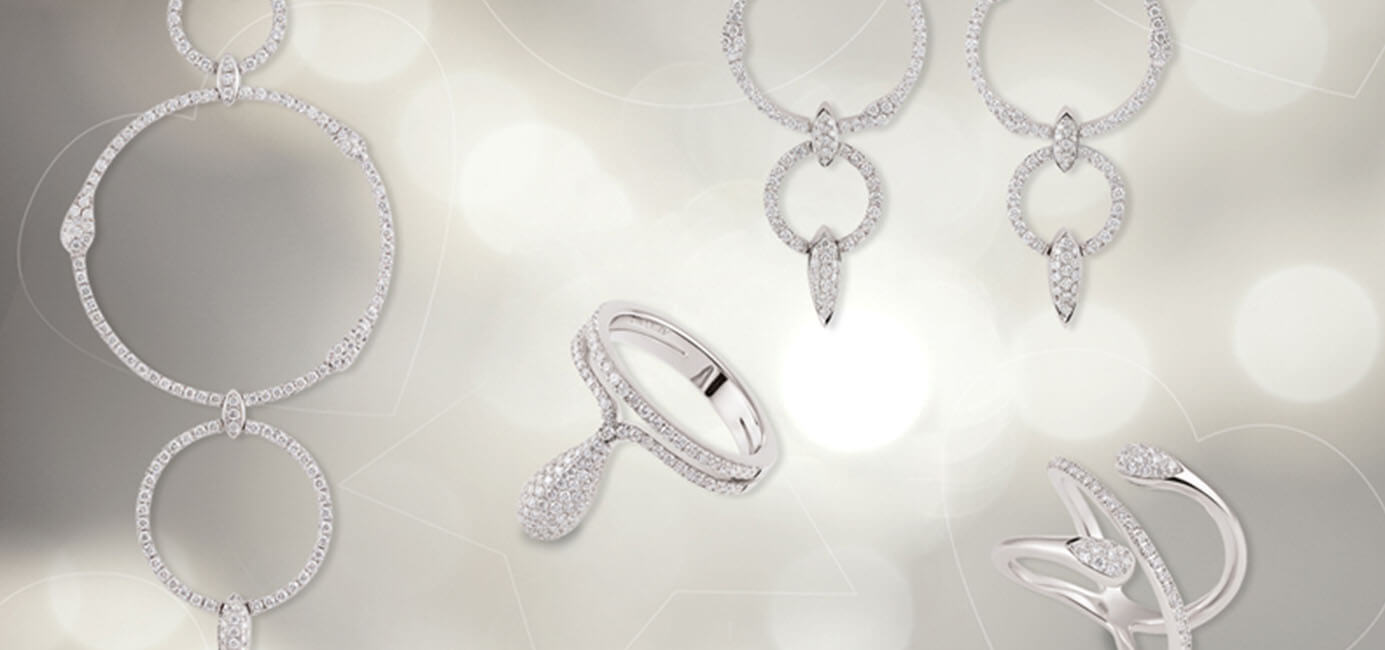 Goccia
---
Drops of gold & diamonds
"Goccia" means "the drop" in Italian, and accompanies the collection of the same name with its unique characteristic shape. Studded with sparkling white and brown brilliants, these characteristic drops are found in necklaces, earrings and rings, and give the new line a feminine gracility.
With "Goccia", the Italian company with great tradition explores new avenues of its design and jewelry artistry. The portfolio of striking statement pieces around Mezzaluna and Serenata is supplemented with a delicate creation. The fine shapes of these precious items elegantly wrap around the wrist, neck and finger of their wearer, and seem to flow on on the body. Sparkling brilliants top off the fine gold bands made of white and rose gold, and immortalize the fine play of shapes at first rate.
These exclusively coordinated ensembles consist of necklace, bracelet and earrings as well as rings; they convince in rose and white gold, and as fashion-conscious creation of softly merging bicolor.
The depicted pieces from the Goccia collection by Al Coro are available at select jewelers: